LOSS MINE
When the wind is keening from deep within Talbot Woods one hears the cries of those forever lost in Loss Mine.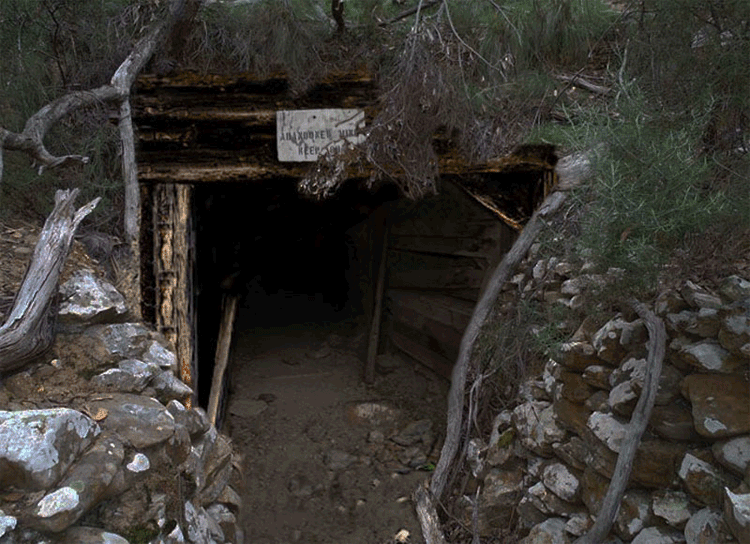 Click on the flashlight to gain access to the mine, and light your way in the darkness (direct the beam with your mouse).
Once inside, clicking it will help you to navigate through the mine.
Return to our main page, Trespauze Manor