There are whispers in the tiny town of Widowsdance that evil has a name and the paranormal a home.
They call it Trespauze Manor.
More than one foolish soul has taken a dare to spend time in the creepy, old Victorian, only to be forever lost in its twists and turns, or driven mad.
To my knowledge no one has ever made it through all twenty rooms. But, perhaps you are made of sterner stuff.
Dim the lights, turn up your sound, and knock on the door to gain entrance...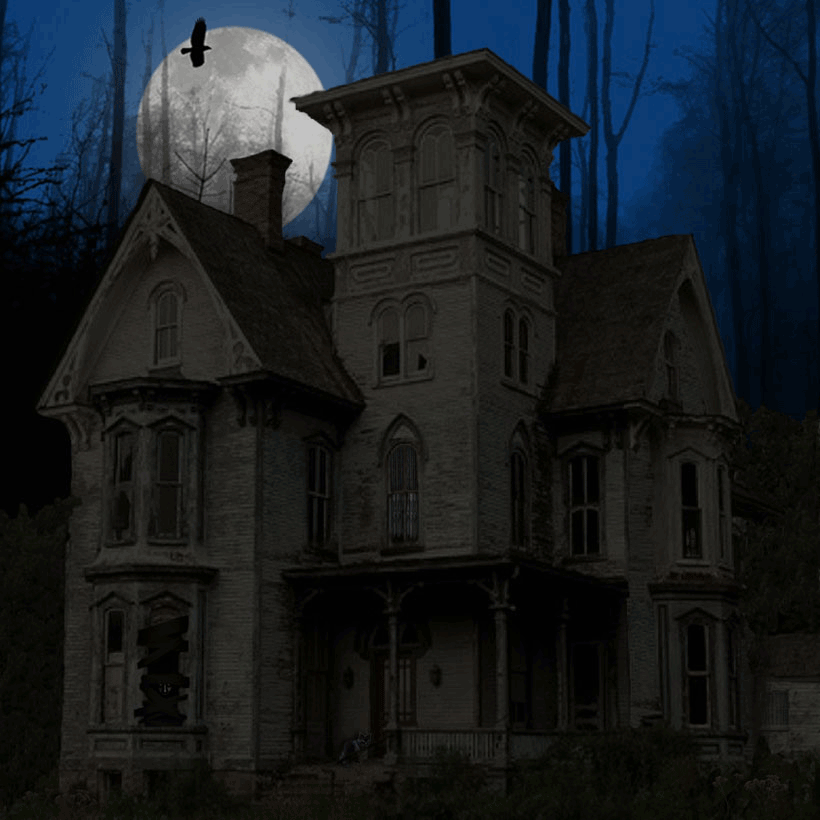 Please enable pop ups for this site.
Walk through the Manor using your mouse, click every where to discover hidden games, tricks, and treats.
Management is NOT responsible for wet pants or heart attacks.

Copyright © 2003-2018 TrespauzeManor.com. No reproduction of any part without permission or you will be haunted.